Hello!
I am an architect / designer from Thailand,
based in Cologne, Germany.
I have a background in architecture and strategic design, but am currently 
working in Product Design for social innovation.
Design to me is an integrated act that can create numerous outcomes based on thoughts, experiments, and focus. I believe that design should solve problems and enhance functional and aesthetic experience.
As a designer, I would like to create a positive impact to our society and be a part of a change towards sustainable future. My design focus revolves around social topic, humanistic well-being, whereas holistic approaches are keys in every process. 
I am currently a master student at Köln International School of Design,
where I conduct an integrated design research in the area of health, society,
and population ageing to find out how design can become a potential mediator 
to a better living experience.
Thank you for visiting my website!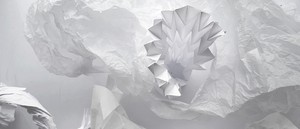 Reach out to me at contact@puk.ninja