Borderless (Design Competition)
Project Type: Exhibition Design, Interior Architecture
Location: Bangkok Architecture Fair, Thailand
Date: February 2013
The design contest was held by the Association of Siamese Architects (ASA). The program was to design an exhibition area for ASA in the Architect Fair in 2014 under the topic "Borderless", which represents the open border policy and economic in south east asia (ASEAN). The Exhibition was aim to represent both artistic quality and carry the meaning of borderlessness to architects and non-architects that visit the fair. 


Borderless
Borderless is somewhat a very abstract concept to begin with. Without border at all, it is hard to perceive what borderless is like. Like many circumstances, through comparison between the counter-thesis, the concept become more tangible. The border was presented to illustrate the open-border, the area between the existence and the non-existence.
In this project we use conceptual elements to create volumn, namely negative space, as a metaphore to create borderlessness that rises from conceptual border. Lines will be our main element as to illustrate borderless space.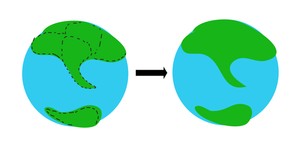 We perceive borders through lines we see on the map. In reality the lines are only man-made, and without them, the world becomes borderless.
LINES to blur the lines
At the entrance, large wall panels create a conceptual border between inside/outside of the exhibition. From other perspective, these lines blur the concept of border, by open up a lot of walk ways that everyone can get in and out.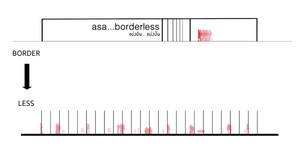 LINES to create negative space

The borderlessness is interpreted as volume of space, created by lines as an analogy of borders.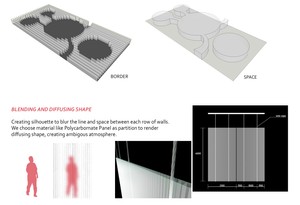 ______________________________________________________________________
Team members: Puk Sithongsurapana, Par Pongthanavaranon, Kwankamol Phantuna