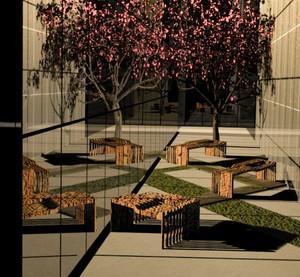 Project type: Furniture Design, Spatial Design
Location: Silom Commercial street, Bangkok
Date: 2012
A number of highrises in Bangkok left a fair multitude of unappealing space between them. Facades against facades created unfriendly alley that ended up being unused, induce criminal acts amidst the extravagant city lives in this commercial area of Bangkok. Our question has raised as how do we utilize a less than 2 meters space to favour the city's inhabitants, bypassers, or even welcoming everyone again to every single corner of their city.
Gallery
______________________________________________________________________
Team members: Puk Sithongsurapana, Kwankamol Phantuna, Pat Amornvongpeeti